Matthew Seremet has been interested in the arts since his childhood. His first efforts were focused on drawing the Disney character Pluto. He evolved to Garfield and then finally Dragonball Z. At the same time, Seremet was becoming in-tune with the basic usage of computers. Browsing the internet at a speedy 56K, he created a personal archive of his favorite Dragon Ball Z GIFs.
Early next year in middle school Seremet began focusing on creating his own animated gifs, and cursors. Having found a patron to his animated Buddy Icons for the then-popular AIM, Seremet became one of the first people in his peer group to become an entrepreneur. His work was outsourced from a company in India, and not vica-versa.
During the time that Seremet was creating these animated GIFs, he was also learning the basics of HTML, CSS, and PHP. He created his first Content Management System at age 13 and proceeded to garner tens of thousands of visitors to his Photoshop tutorials.
In the years since, Seremet has taken a strong focus on Fine Art and Graphic (Communication) Design. He graduated with an Associates of Science in Graphic Design as well as an Associates of Arts in Visual Fine Arts from Manchester Community College, in Connecticut.
Seremet enjoys both flavors of skateboarding-from long to short boards, making time lapse videos, participating in non-profit or civic works, and frying up chicken he batters by hand.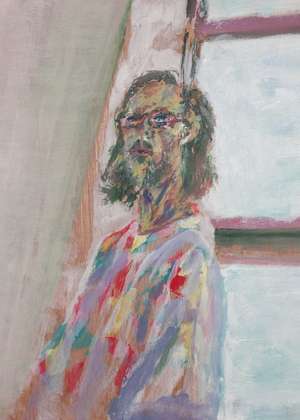 Self Portrait Sketch